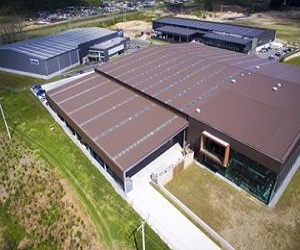 Spring brings in a lot of dry leaves and foliage, which may get deposited in the yard. Whether it is a residential building or commercial building, it is important to keep it free from any kind of deposition. Ignoring this for long may result in dampness, which will eventually impact the life of the roof. Hence, we have got together these few pointers that will help you make your roof spring ready.
Tips to follow:
Check the Gutters- Blocked gutters can not only impact the roof but at the same time, it may also impact the drainage system of your place. With regular cleaning of the gutter, you are assured that it doesn't impact the roof structure. There is a greater possibility that debris and leaves may get deposited in the gutter, and this may lead to blockage. Hence,
you must regularly check the gutter so that there are no blockages or deposition in the gutter.
Check for Molds or Algae– you must also check if there are any molds or algae growing on the roof. You can do it yourself, but its always good to hire professional services for the same.
Regular Roofing Inspection- For any commercial complex, you cannot rely on the DIY method of cleaning, and hence hiring professional Dallas Commercial roofing services is a great move. These companies know about all the protocols that need to be followed when it comes to commercial roofing. They have the right tools and equipment, which eventually help in checking any sign of damage and keeping it damage-free.
Missing Shingles– One of the common signs of damage is the missing shingles. It might often result in because of heavy rain or storm. In case your area has witnessed a storm or hail, you must immediately check the roofing, and if there are any signs of damages, you must immediately go for roof repair. Ignoring the problem may result in a bigger damage.
Dallas TX Roofing Pro is a renowned company offering a wide spectrum of roofing services. Our commercial roofing services are the most trusted, and if you are looking assistance, we are the right choice for you.
Also Read: Roof Repair or Roof Replacement: What Should be Your Call?