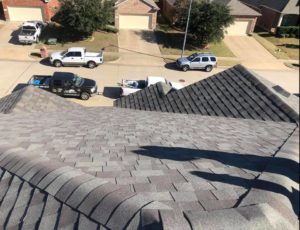 Water Leakage – During the storms, if you find leakage in your roof then it surely means that your roof is damaged due to wind. Any discoloration on the walls or your ceilings can indicate wind damage. Water leakage isn't something you'd want to neglect for longer.
Falling Granules – Usually the granules on the shingles wear off with the passage of time. External environmental conditions like storms also cause the granules to come out. Sometimes the shingles crash into each other or flap which leads to falling granules. Look for Roofing Company in Dallas Tx similar to Dallas Tx Roofing Pro who are professionals in their areas.
Missing Shingles – While inspecting your roof look for missing shingles on your roof. Strong winds can uproot the shingles from their spots which require repairs. Here don't actually wait for a stormy day to come by before you actually go up and check your roof. It is essential to check the roof once in a while for any damage.
Shaking in Wind – Go up and check your roof when the wind is blowing. Do you see shingles shaking or flapping? If the answer is yes then you need to hire a residential or Commercial Roofing Company In Dallas and get your roof repaired without any delay.
Debris – If you have trees around your house and there is debris, you may want to check it for any kind of granules or broken parts of shingles. Don't get shocked if you come across whole singles in the debris. You can even go up to the roof and do a quick check. If there are damages, you may want to hire a roof repair company. These companies also tell you What are the benefits of selecting a roof repair company?