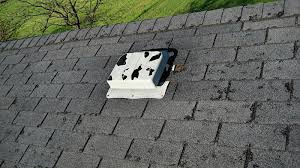 You might not be aware but the roofing industry is prone to a number of scams. These scams can leave you with a number of problems which may cost you thousands of dollars.
So, the best bet that you can probably do is perhaps hire a good roof repair contractor in Dallas, Texas. In this way, you would be able to safeguard your property and perhaps save yourself a lot of money.
One such organization that you can opt for is Dallas Tx Roofing Pro. The reason behind this is that they provide top class services at a rather affordable price.
Hence, all these makes them on the best roofers in Dallas, Tx.
Thus, today in this blog, we would discuss about how to stay away from roofing scammers in Dallas, Texas.
Let us begin:-
#Unnecessary repairs
Some of the less popular roofing organizations scam the property owners by performing unnecessary repairs.
Well, the fact is that the difference between unnecessary work and proper service is very huge which is very difficult for the homeowner to figure out. In majority of the cases, the property owners are never aware about this.
#Inadequate Repair
He scams associated with inadequate repair can be difficult to spot. It is often seen that the property owner selects a roofing organization that provides them with the lowest cost.
For few months, they would be happy with the results but later on they would realize that they have been scammed.
The following type of scam would make your roof look great initially but later on you will realize that the problems are pre-existing which generally comes into the knowledge after a heavy storm.
# Overcharging for the services
The matter of fact is that other kinds of roofing scams are very difficult to find out but the following type of scam is very easy to avoid if proper precaution is taken for the same.
There are roofing companies that charge unreasonable prices but if you would hire a good company, then the charges would be very reasonable.
So, in order to safeguard yourself from following type of scam, make sure to get estimates from at least 4-5 contractors and you would easily be able to know the average cost.
How to avoid roofing scams?
# One of the possible ways to deal with the roofing scams is to get in touch with a number of contractors before hiring anyone else.
In this way, you would get a clear idea about the project, the time taken by it and the monetary amount it would cost.
Thus, all the dishonest roofing organization are left out leaving you in a healthy state of mind.
# Another thing that you can possibly do is contact a number of roofing contractors once you start noticing problems in your roof. Further, take some time to filter our the best roofers for you and then you can possibly hire them.