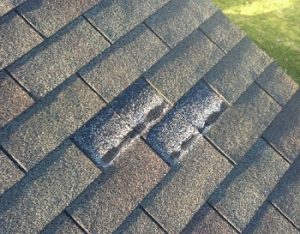 Are you looking for roof replacement or roof repair in Dallas? Well, this is a baffling question. Sometimes the homeowners are not able to decide whether they should go for roof repair or replacement? In this blog, we will try to answer this query.
Roofing is an important structure in your house. It not only impacts the aesthetics of the house but at the same time, the roof damage can prove to be fatal. So, what's the best way out? The answer lies in the fact that you must consider certain factors before hiring the services of Dallas Roofing Companies .
Roof Repair or Replacement?
Age of the Roof- One of the first things that impact the life of the roof is its age. Based on the kind of material you have used for roofing; the life of the roof will vary. If you have a roof made of asphalt shingles, then it will last for 15-30 years. If your roof has become that old, then its time that you must go for roof replacement.
Damage Level- Leakages, cracks, and missing shingles are common physical damages that you can easily observe on the roof. Now you need to assess how grave the damage is; if it is something that cannot be repaired, then you need to go for roof replacement. To assess this, its best to connect with a professional roofing contractor like Dallas Tx Roofing Pro. They have skilled contractors who will have a closer look at the roof and will help you decide whether the repair is enough or you need a roof replacement.
How Long Are You Going To Stay?- Remember, roof replacement requires heavy investment, so you must ponder over the fact whether you need a roof replacement or not. If you are planning to leave the house and the damages are not that serious, then you can settle down for roof repair. But, if you plan to say and the condition of the roof is becoming worse, go for roof replacement.
With these few pointers in your checklist, you would be able to make the right decision. Make sure that you only hire professional roofers for this work.