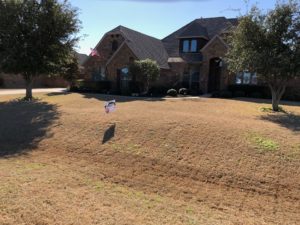 These days you will witness that a number of homes as well as commercial properties are being built on an everyday basis.
Hence, there has been significant increase of roofing contractors in Dallas, Texas. Other than this, a number of people tend to rely upon roofing contractors in order to get the repair work done.
So, if you live in and around the Dallas, Texas area, then you can opt for Dallas Tx Roofing Pro.
The reason is that they have a team of trained crew members and they are perhaps experienced in this industry.
So, in this blog, we would talk about the things that you need to consider when it comes roof repair & replacement.
Let us have a look:-
There are different kinds of roofing materials that can be used for roof replacement.
Traditional shingles such as slate & asphalt are quite popular options but a number of people are turning to metal roofs.
Also, there are a number of roofing materials available in the market that are long lasting and a lot more energy efficient.
So, it is recommended that you consider all your options before you make a final decision.
You have to keep in mind that with roof replacement things can turn out to be noisy.
Other than this, you should also tell your employees about it before you start the project such that the things can be planned accordingly.
Moreover, if you are getting your home repaired, then you need to make sure that you stay away from the house during the time when you work.
Ask out for the references
It is recommended that you check out for different options before selecting a particular contractor.
Other than this, ask out for references from friends, neighbours and try to get estimates from them such that final decision can be made.
Apparently, it is important that you verify their licenses & insurances. Thus, in this way, you won't get unpleasant experiences.
It can be quite tempting to find a contractor who is offering you the lowest price.
But, you should keep in mind that a roof is considered to be a very expensive investment and thus you should prefer quality work.
In this way, you would get long lasting results.
Ask about removal of roof
When you are hiring roofing contractor, make sure to ask them in detail about the removal of roof. Other than this, ask them if they can replace the old roof for you.
So, it is recommended to get your old roof removed rather than having new shingles placed on it.