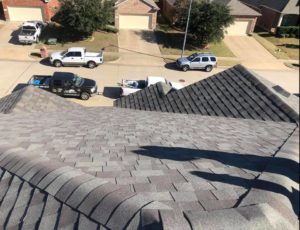 One of the most critical task as a homeowner is to take care of your roof.
It is often seen that home & business owners tend to ignore their roof until a major issue happens in it.
Hence, it is recommended that you get in touch with a good commercial roofing company in Dallas immediately for regular maintenance. One company that can fix all your roofing issues is Dallas Tx Roofing Pro.
Other than this, they can also assist you with Gutter repair in Dallas.
So, today we would talk about some of the common roofing issues that you might have to deal.
Let us have a look:-
One of the common roofing issues that you might have to deal is lack of maintenance.
So, the best thing that you can do is opt for annual inspection of your roof.
Other than this, if professional storm events takes place, then you need to opt for a professional inspection as well.
Over a period of time, a number of faults can happen on your roof and hence you need to take care of it on a regular basis.
Sagging, Mildew and large holes are perhaps one of the best indicators of the roof that has been neglected for long.
Attic and Roof ventilation is a crucial aspect that helps to make a roof last for long.
Thus, it helps in regulating the moisture & temperature level in the attic.
So, if it is left unchecked, then moisture & heat can build up causing the damage to sheathing, rafters, insulation and shingles.
In this way, the energy costs is raised which can lead to mildew & mould problems.
Any season of the year i.e. spring, summer and winter can lead to storm related damage.
Heavy winds, hail, rain, broken branches can all lead to significant damage to the roof.
So, after every weather related events, make sure to get your roof inspected for possible damage.
Also, you need to be quick when it comes to insurance claim such that you won't have to pay for the damage from your own pocket.
Irrespective of the type of roof that you have, if a leak develops on your roof, then there is certainly a problem. The roof acts similar to a lid in a container.
The propose of the roof is to keep everything available inside your home dry.
So, once the leak develops, then you need to fix it as soon as possible such that the damage is minimized.
The matter of fact is that there can be a number of reasons why a leak might develop.
So, the concern is to develop it on a timely basis and further carry forward the repair work.